Get stuck in with the basics and see your designs come to life!
Ideal for new users of the v3 Xibo CMS who want to get started with content creation. This course will take you through each step needed to create a Layout utilising just some of the features available with Xibo. Learn how to create re-usable Playlists and control play order of content by creating Campaigns.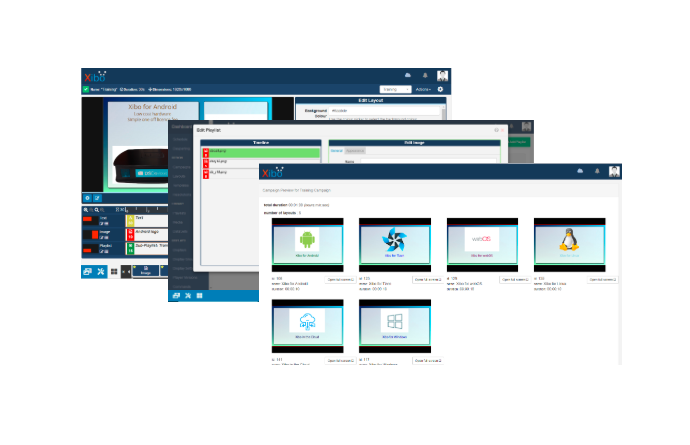 Get your content seen!
Once you have created your content take a look at our course on scheduling to get your designs seen by the right people at the right time!